BeeGraphy has been working on a 3D parametric modeling online editor, never seen before in the world. The company will enter the market at the end of the year, presenting three online resources: store for 3D parametric models, 3D parametric modeling editor and API interface for cross-platform integrations.
With the release of the BeeGraphy Platform, the 3D modeling industry will never be the same

BeeGraphy Platform includes 3 resources: 3D parametric editor, 3D-2D model shop and API for cross-platform integrations
The BeeGraphy team includes JavaScript, C# and Rust, REACT JS developers, engineers, designers, and engineering mathematicians. By combining the advantages of NURBS (non-uniform rational basis spline) mathematical modeling techniques with multi-layered software architecture modeling solutions, Beegraphy has created a 3D toolset that provides up to 99.72% accuracy for highly-detailed models. This is achieved due to node editing and coordination tools of BeeGraphy Editor.
Note: NURBS math models are used in computer graphics to represent curves, surfaces, and 3-dimensional shapes. They offer high flexibility and accuracy for building both analytic (defined by common mathematical formulas) and modeled shapes.
What 3D modeling solutions BeeGraphy brings, and how do they make a difference?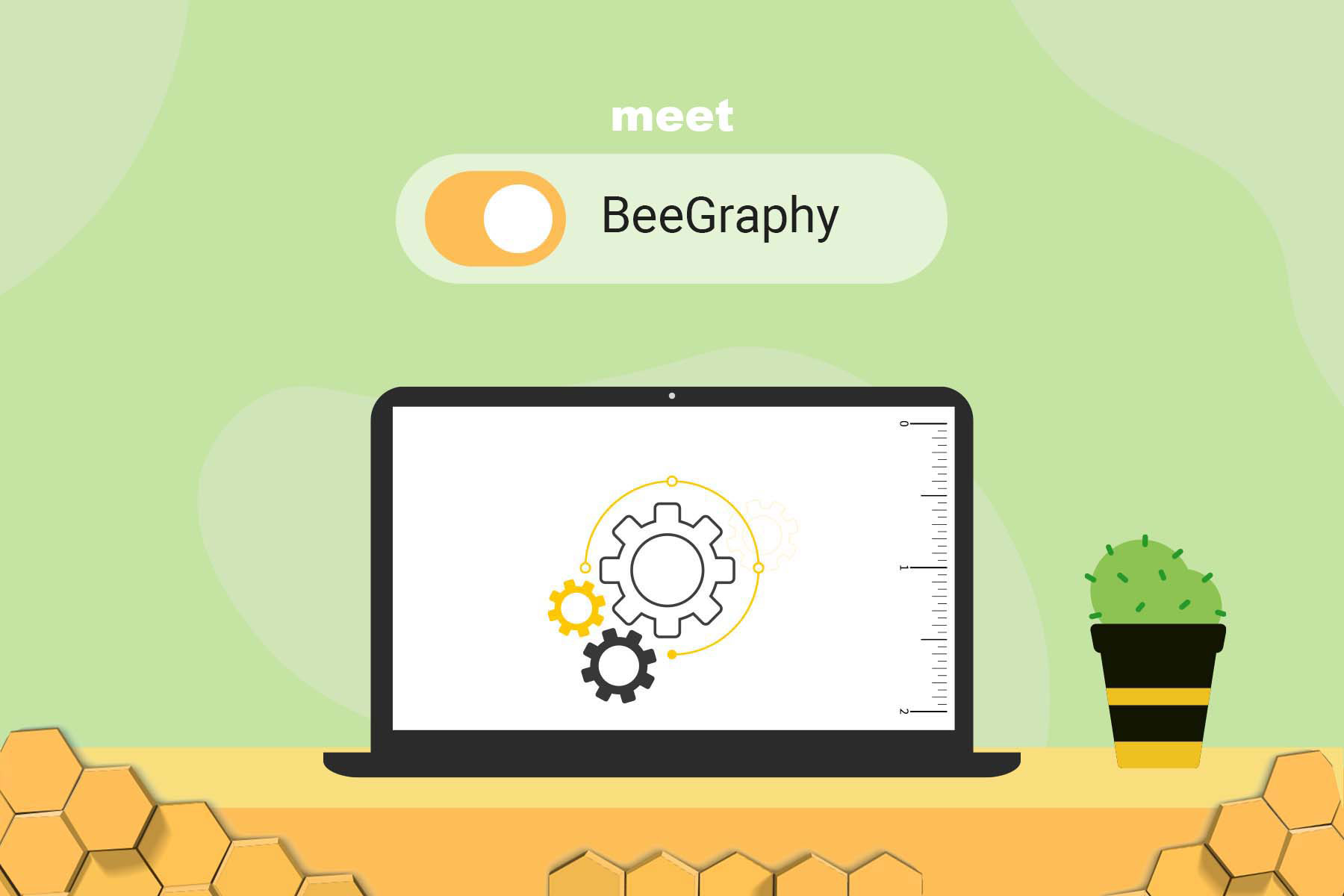 BeeGraphy will enter the global market by introducing a unique, all-inclusive shop catalog for 3D models. Designed to transform any parametric concept into reality, BeeGraphy will attract the attention not only of modelers and 2D-3D builders but also of design studios, retailers presenting various products, people using 3D printers, CNC laser wood cutting, and CNC laser metal cutting machines, etc.
What makes the BeeGraphy Shop of 2D-3D models different is that the platform allows users to change the parameters of the models online, directly through the shop's interface, and get completely different designs with new parameters.
Downloading the final version of the 3D design (including the 2D cut/drawing), creators can use it for various purposes; getting products via computer numerical control (CNC) machines, printing the results via 3D printers, building elements for games, AR environment, and other web platforms, etc.
At this stage of the project, designers at BeeGraphy are evolving all the parametric models existing in the BeeGraphy Shop, which are prototypes of the most demanded products, from furniture to wheels, everyday household items, and different jewelry designs.
When BeeGraphy Editor launches fully in the near future, designers registered on the platform will also be able to present their works of three-dimensional parametric models for sale right on the BeeGraphy Shop.
Problems in the modeling software industry
Modeling software apps are only available for computers. Users have to install the apps on their devices and pay high prices for the subscription. 
As a rule, modeling software takes up a large amount of storage, and using it requires a computer with powerful characteristics (large RAM and processing capacity)
It's practically impossible to manage the real-time sharing of sketch models and designs using computer software. As a result, the customer-partner-builder collaboration requires to include additional resources, which takes quite a long time. 
There is no way to connect current modeling software with online platforms for the simple reason that systems work only on computers. BeeGraphy offers a solution to this problem, by using an API for the modeling services of its online environment. 
Another big issue that modelers and their client's face are working with large files and converting them to design files. This problem is also connected with the work of 3D design apps on a computing platform. The type of software that runs online and uses cloud file storage helps to overcome these challenges. 
3D modeling and industrial design need solutions that will enable seeing and sharing models in real time while making changes. The possibilities are limited as design apps are stationary. Tools and features of our online platform will fill this gap too. 
The key features of the Beegraphy platform are:
3D parametric modeling online editor (the only editor working online).
Real-time collaboration between design and engineering teams.
Enhanced efficiency of the customer-partner-builder communication management due to dozen of times higher speed of work process and model sharing via the online toolset of the platform.
API, which will offer endless opportunities for external apps, stores, and design specialists. Building integrations allow users to access all the functions and high-performance computing of BeeGraphy in real time.
Cloud servers, which, being the only one of its kind, make it possible to build, store and edit large-scale 3D and 2D parametric models.
3D view of a parametric model, due to which engineers/modelers can see how the design they are creating actually looks in a three-dimensional space, also being able to share their works with partners and clients.
There is a high demand for parametric modeling in architecture, the household industry, furniture manufacturing, jewelry production, medicine, the automotive field, and other industries.
Statistical data show that in 2021 a CAGR (compound annual growth rate) of the global 3D printing market was 22.5% (gross market profit – $12.6 billion). According to the 3D printing market size forecast based on data analysis, by 2026, this amount is expected to go up to $34.8 billion.
BeeGraphy will present the platform subresources (BeeGraphy Editor, 3D Models Shop and Cross-Platform API) consecutively within the next few months, inviting all the interested persons and companies to join and use full possibilities of the software. Currently, parametric modeling builders can sign up to the platform and explore BeeGraphy Editor's capabilities, thus helping to test the system and improve it.
Follow our blog to learn about BeeGraphy upgrades and read professional articles.