Why is parametric design considered as a "Game changer" and "Live design"?
Imagination as a moving force in parametric design
Parameterization in architecture, jewelry and applied products
Parametric modeling or algorithmic modeling presents visualization methods based on computational or algorithmic techniques. With parametric modeling, it becomes possible to automate 3D modeling processes, modify results easily, and save time.
Historical Overview of Parametric Design
Initially, the word "parametric" appeared in mathematics to describe the usage of parameters that can influence the result. Although the term is now mainly used for computational design systems, there is a debate about when designers started to use it.
A name, mostly associated with parametric design, is the name of great Spanish architect Antoni Gaudi (1852-1926), who used analog shapes. While designing his famous work Sagrada Familia, Gaudi built an upside-down model.
What Industries Use Parametric Modeling?
Tech solutions have a great impact on the computer-aided design and modeling industry.
Parametric modeling is one of the 3D modeling and design trends that can be found in every field, as it has changed the process of innovation and creation. Essentially, this is a three-dimensional computer-aided design or 3D CAD, which uses geometry concepts to achieve flexibility and replace repetitive tasks.
In What Areas Is parametric modeling Most Commonly Used?
Tools provided by parametric modeling are widely used nowadays. Among the industries where parametric design has become a necessity are:
Architecture
Parametric modeling allows architects to clearly visualize their ideas and build prototypes, which react to changes rapidly. So, designers can achieve the planned results and bring their vision to life.
Urban development
Using parametric modeling in urban design seems very intriguing as cities and towns are constantly changing.
Jewelry
Using digital tools and parametric 3D models, jewelry designers create patterns in a faster and easier way. They can craft customized pieces for every client.
Fashion
Here is another area where creativity has no boundaries. Parametric modeling allows the creation of both artistic and technological fashion products.
How Parameterization Helps Designers in Their Job?
Parameterization allows designers to create models that are flexible and can be changed regularly. All the models made with the help of digital tools like 3D modeling have certain features. They are described by measures such as length, width, depth, orientation, and geometry.
The design is based on the relationship between features, parts, and drawings, and it is powered by imagination.
The 3D design allows a number of benefits. Among them are:
Flexibility
Using parameterization in design helps to customize work easily. Thus, product creators can build various design iterations and produce many prototypes.
Predictable outcomes
Digital tools allow seeing how the model behaves when something is changed.
Possible to use it again
Parametric design techniques provide the opportunity to use parts of previous projects more than once. In addition, they enable split objects into components and try multiple variations.
Time-efficient
3D printing helps to save time and budget resources instead of using them to acquire machines for manufacture.
What is the demand for Parametric Modeling in the world?
Parametric modeling is a game-changer and live design. More and more projects now integrate the solutions that these techniques provide.
A recent report shows that the parametric software market sees major growth at a compound annual growth rate (CAGR) of around 8.2%.
Why do product designers need to learn Parametric Design and Parametric Modeling?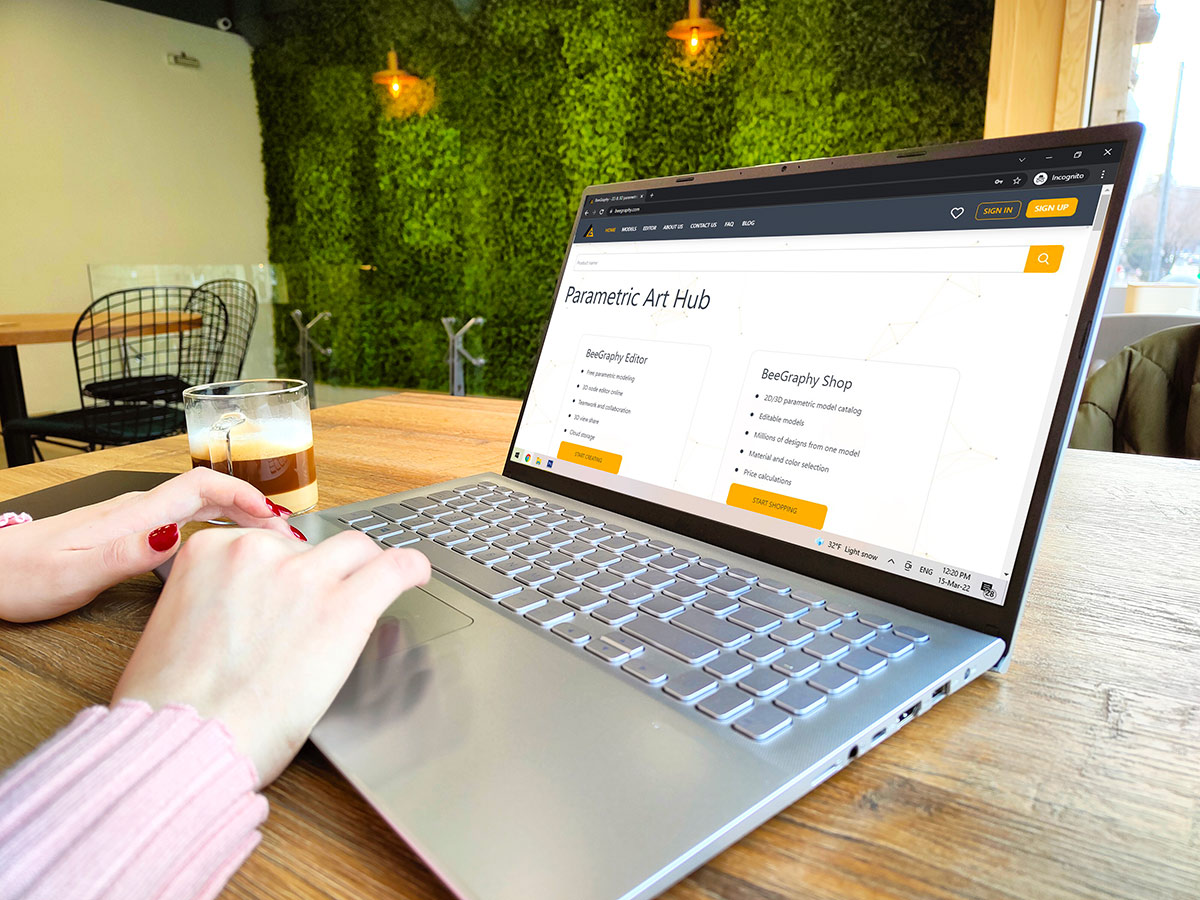 Parameterization can help product designers greatly in their way of bringing new ideas to life. Below are several reasons for learning parametric design.
#1 Parametric design helps to imagine how shapes work in reality
It gives producers greater control over products as they can see changes in real-time.
#2 Parametric design helps to build realistic concepts
Instead of doing things manually, algorithm-driven solutions offer to create various prototypes realistically, saving money and time resources at the same time.
#3 Parametric design helps to boost creativity
Imagining an interesting object and transforming your vision into reality motivates and improves creativity.
Learning parametric modeling is somehow similar to learning a musical instrument or studying a foreign language. It may require a lot of practice, but the results are worth it.
#4 Parametric design helps to increase the speed of work
By changing the parameters of the objects, designers can achieve envisioned results. This helps to avoid time overruns.
How does production benefit from using Parametric models for CNC laser cut machines?
While early fabrication exercises are extremely limited, computer-aided design and manufacturing in the form of parametrization, provide effective and innovative solutions, making the production process much simpler.
The way you can measure and change data automatically generate files and send them directly to computer numerical control (CNC) routers and laser cutters is incredible. Realizing the immense potential of dimensionally driven modeling and design in production is a real rescue, which is why the usage of CAD has been increasing rapidly. Choosing the right parametric modeling systems with the right features can become the key to the success of any production business.
Which is the easiest way to create Parametric 3D Models today?
Nowadays, there are different types of software that provide everyone with easy-to-use 3D modeling solutions. Individuals can create parametric 3D models without having artistic skills or technical knowledge. While the industry continues to grow, more and more options are becoming available.
All you need is an internet connection and a feature-reach platform that allows fast visualization of your endless ideas.
Annotation: The parametric design platform BeeGraphy was created to provide the fastest 3D models for individuals, companies, and professional product designers, looking for CAD, 3D printing and production solutions and tools․ BeeGraphy is the first platform on a global scale that enables users to create web-based geometric models or even download ready-to-produce 2D & 3D models.
Frequently asked questions on the topic of parametric modeling